The moment has finally arrived in the lives of Rahul Vaidya and Disha Parmar, which they were eagerly waiting for. Rahul and Disha on July 16 (
Rahul Vaidya Disha Parmar wedding
Will take seven rounds of marriage. The wedding rituals have started. Recently Disha Parmar's Mehndi (
Disha Parmar mehendi
) Ceremony took place, whose pictures are covered on social media.
On the special occasion of Mehndi Ceremony, Rahul Vaidya came to meet his future bride and posed together. Meanwhile, Disha Parmar has shared some more pictures of her Mehndi on her Instagram account, in which she is looking very beautiful. Disha looks very excited by applying Piya's name mehndi in her hands.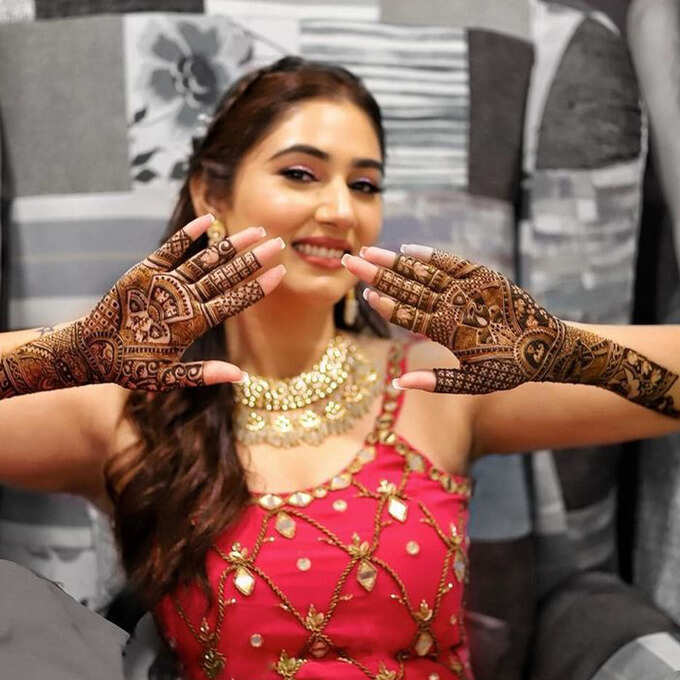 Rahul sings 'Mehndi Laga Ke Rakhna' for Disha
Apart from family members, only a few close friends attended Disha Parmar's Mehndi. Disha and Rahul also danced in Mehndi. Apart from this, Rahul also sang the song 'Mehndi Laga Ke Rakhna' for Disha Parmar, hearing which everyone started hooting.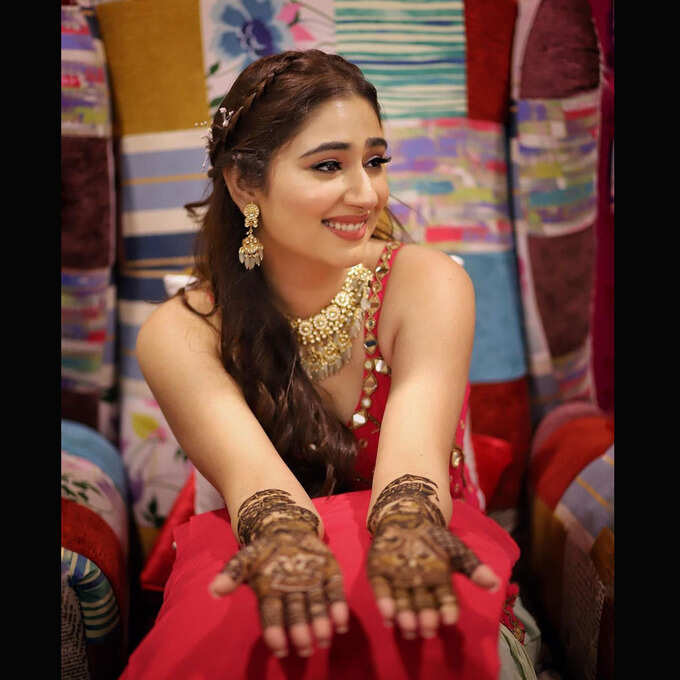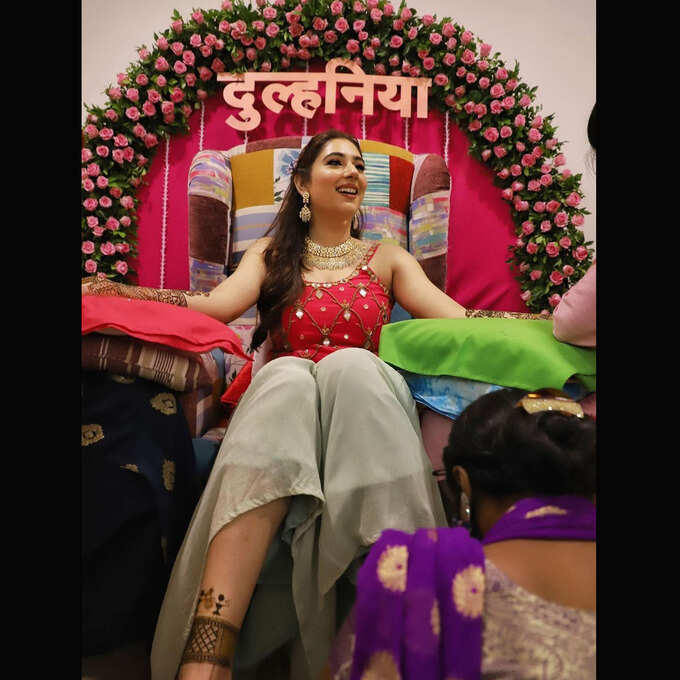 50 people will attend the wedding, celebs will perform
Only 50 guests will attend the wedding of Rahul Vaidya and Disha Parmar, both of whom will be close friends apart from their families. From Ali Goni to Mika Singh, Vindu Dara Singh and Toshi Sabri will perform in Shaadi and Sangeet. Rahul Vaidya proposed Disha Parmar in 'Bigg Boss 14'. The friendship and love of both started through a common friend.