If you are looking to learn more about the fashion color wheel, then you are in the right place. In this article we will show you how to mix and match colors to make them work for you. Understanding how colors work is crucial because they can make or break your look. Your look won't come out the way that you want it to, regardless of how expensive the outfit.
Don't worry, this article will teach you how to use the fashion color wheel. Scroll down to see what we have for you. So go ahead!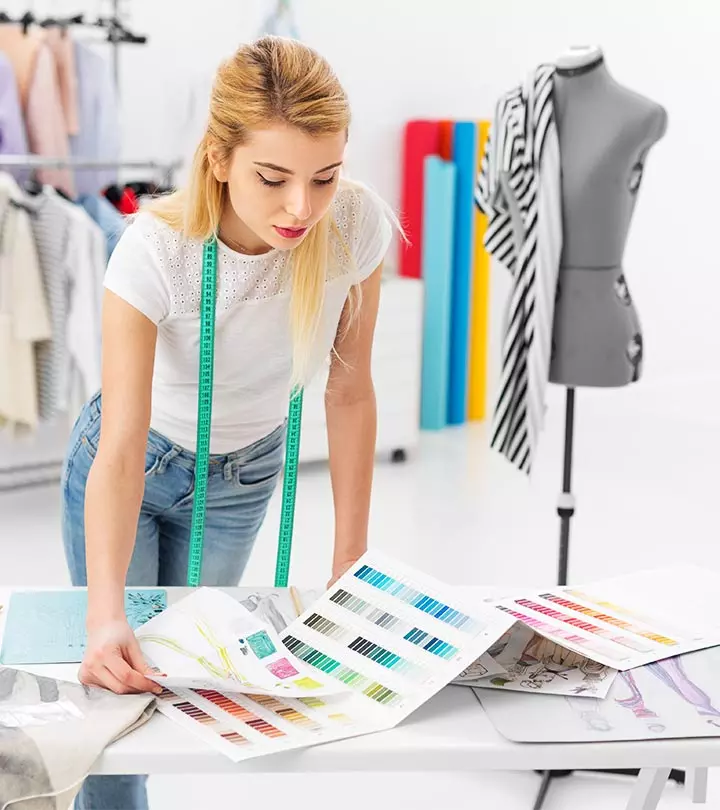 #1 How to Match Colors?
It can make a big difference to use the right colors and match them well. The key to standing out is choosing the right color for your outfit. That's why color and its theories are still the key to clothing and everything else, including interiors and makeup.
Let's begin by understanding the basic principles of color theory.
#2 The Color Wheel: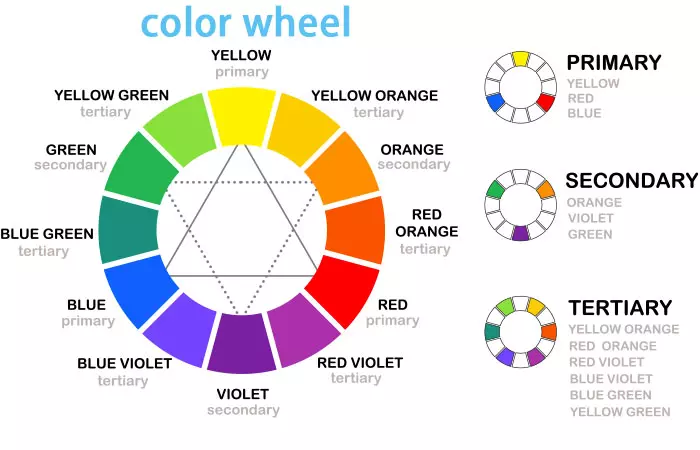 Sir Isaac Newton invented the first color wheel in 18th century. He tried to combine the colors into a single wheel and visually show the relationship between them. These are the categories that have been separated from the wheel. Although we will be focusing on clothing and outfits, the theory can also be applied to other colors.
These shades include red, yellow, or blue. These shades cannot be achieved by mixing two colors. These colors are the basis of everything else.
Secondary colors are combinations of primary colors. Red+yellow is orange, red+blue is purple, and red+yellow=green.
These colors combine primary and secondary colors. Mixing these colors creates shades such as corals, aqua colors, and mint.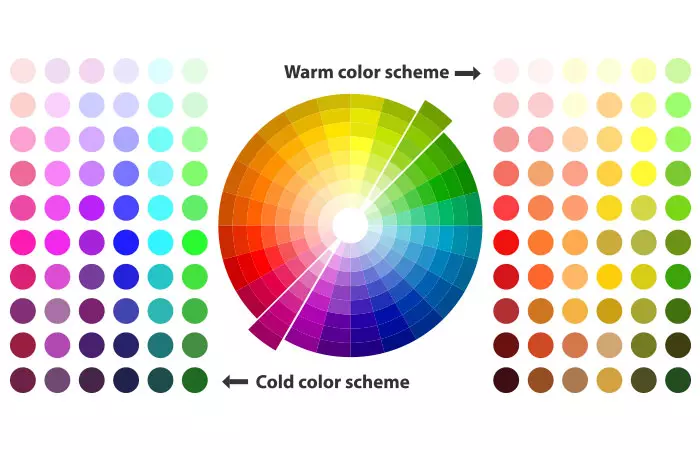 There are many hues to choose from, including red, yellow, orange, and brown. Warm colors make things appear smaller, which is why many people prefer warmer colors to make them look slimmer. Cool colors like blue, purple and green are soothing colors.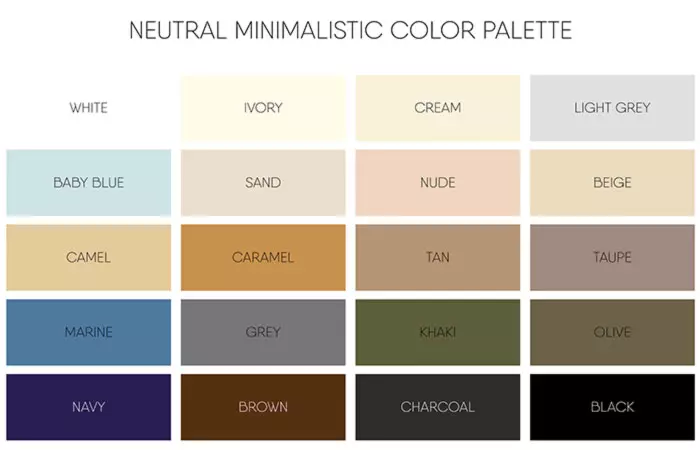 The neutral colors are easy to understand. They are muted, subdued, and plain. The neutral category includes black, grey, whites and off-whites as well as taupe.
#3 What Are The Principles For Matching Colors?
For clothes to match, or anything else, it is important to combine colors that are harmonious. This is what we should remember when designing and putting together our outfits.
Here are some ways you can match them.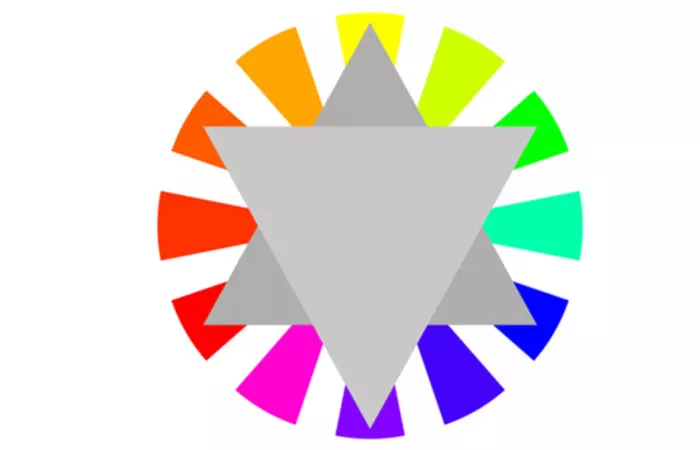 Complementary colors, such as red and green, violet, yellow, blue, and orange, work well when combined. These colors are opposites on the color wheel. Although they might look bold, the results will be flawless. You will notice that your spring clothing mostly uses complementary colors. Although some may object to this idea, others might prefer bold statements.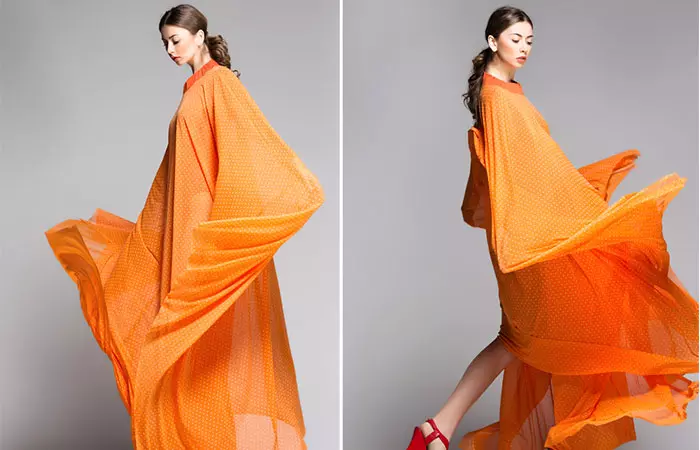 An analogous color matching is when two or three colors on the color wheel are matched well. This combination makes an outfit look both stylish and striking. You can style your orange or camel trench coat by choosing a shade from the color wheel.
Triadic is a combination of colors that are equidistant on the color wheel. However, some may argue that it can be too much. To make your outfit more interesting, you can use the muted colors of these colors. You can make your outfit more sophisticated by pairing green cargos with pastel pink tops and shoes or accessories in powder blue.
[ Read:11 Amazing Floating Eyeliner Looks ]
#4 The Perfect Color Combination for Dresses
#I Keeping It In the Family
It is important to keep it close to your heart. Blending different colors is a safe way to achieve this. But, this will soon become monotonous and boring. Do you remember how we talked about complementary colors? (Red, green, violet, yellow, blue, and orange. You can experiment with different combinations of these colors. They will look amazing when combined.
#II The Ombre Test
Ombre is dominating everything, from hairstyles to cakes, to nail art, decor, and, of course, outfits. You can make heads with simple jeans and a top in ombre, or party-wear outfits. It is possible to use a smaller number of colors in an ascending or descending order. You should wear separates if you want to combine them. The top, bottom and shoes must all be in the same color. For Christmas and winter parties, ombre outfits work well with the theme.
#III Monochrome Look
Because it is just one color, the whole outfit can be done in that same color. It is, however, the most difficult to achieve. Monochrome looks are no longer considered strange. Begin with neutral colors such as greys, whites and blacks. Next, move on to pastel undertones. You can customize monochrome looks depending on the season and occasion. For formal settings, you should stick with neutrals, whites, or blues. If not, explore pastels, yellows, or brighter colors if possible.
#IV One Thing At A Time
Let the pattern take control if it is a printed or patterned ensemble. You should not mix patterns and prints with more than one color. You can keep the accessories to a minimum. More colors will only make it more chaotic and unruly.
#V The Balancing Act
Another trick is to carefully balance any colors you mix. A well-planned outfit is easy to coordinate if it's done in a proportionate way. Too much of anything can lead to confusion.
#VI Match It With Your Skin Tone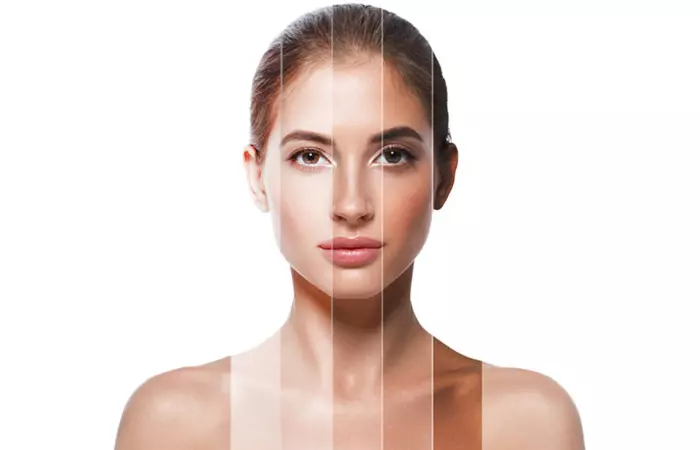 Choose colors that are darker than your skin tone, such as grey, navy, or varying shades of green. You can wear brighter and warmer shades of brown, coral or honey, gold, amber or taupe if you have deeper skin tones. The best way to achieve this balance is to use warm and cool colors. This is also true for your eye makeup.
#VII When In Doubt – Err On The Neutral Side
Some people prefer to be muted and subdued in their color choices and opt for neutrals. If you are one of these people and you don't want to change much, choose only one cool or warm shade and keep everything else neutral. It is always best to keep things the same!
Dressing up does not mean putting random pieces of clothing on your body. It is an art form that requires careful planning. The fashion color wheel certainly opened many eyes to the importance of colors and how they are combined in clothing. To bring out your personality, it is important to be able to mix and match colors. You must feel confident in your clothes, and allow them to speak for you.