new Delhi
Australian all-rounder Glenn Maxwell (Glenn
Maxwell
) Will play for Royal Challengers Bangalore this time in the Indian Premier League (IPL). This is his fourth franchise in the IPL. Former India team opener Gautam Gambhir has raised questions about the lack of consistency in the player's performance in the tournament.
Gambhir captained Maxwell to the Delhi Daredevils squad for some time in 2018. He said that Maxwell has been given more freedom than any other player in his previous teams but the teams have not retained him due to lack of consistency in his performance.
Gambhir said in a conversation with ESPNcricinfo, "To be honest, if Maxwell had done so well in the IPL, he would not have played for so many teams." He further said, 'He has played for the franchise so much because he has not been consistent at all in his performance. We cannot talk about how in the previous franchise he did not get the freedom to play freely … When he played for Delhi, he got a lot of freedom. Most franchisees and coaches — because they think they have the X factor — try to give Maxwell a platform where he can succeed. The most unfortunate thing is that despite having so much stage, he has not been successful except for one season of 2014, where he made a blast. If they had done that, I don't think any franchise would have released them. You look at Andre Russell. How he has performed for Kolkata Knight Riders and after that the franchise has also played with him.
Maxwell has previously played for Mumbai Indians, Delhi Daredevils and Kings XI Punjab in the IPL. Regarding this all-rounder, Gambhir further said that any franchise releases a player for the same reason that he would not have performed well. The more you play for the franchise, the more it shows that you have not been able to fit in the setup of that franchise. Gambhir said, "It should be expected that this time he will do well because every year he gets more and more money because he has done well for Australia." So RCB will hope that this time he will do very well. He has probably got more freedom than any other player in the IPL. I think it has been a disappointment for almost his entire career in the IPL but hopefully this time the game will turn around, " he said.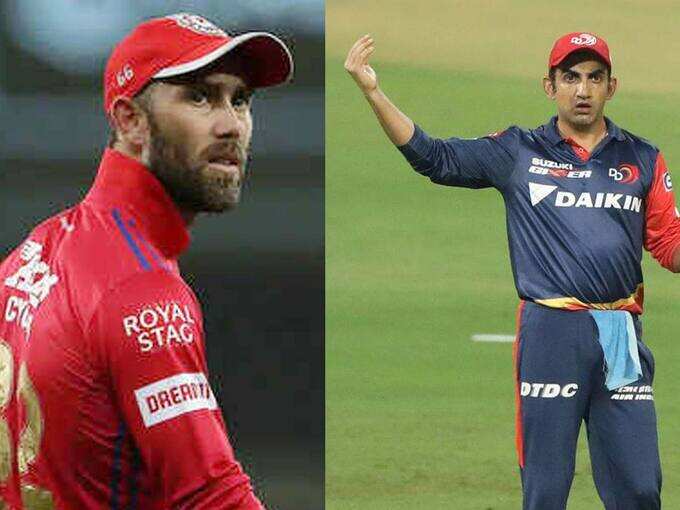 Gautam Gambhir targets Glenn Maxwell (Photo- BCCI / IPL)
.